Let us help youacquire customers for your clinic.
Let us help you acquire customers for your clinic, academy or aesthetic devices quickly and cost-effectively using modern social media strategies.

We create bespoke marketing strategies which will increase customer retention by keeping them engaged across multiple channels such as email, SMS and social media.
The No.1 way to build a sustainable business which continually grows its profits year after year is to create an online community using the No.1 social media channel.
Social media, billboards, email, magazines, Google, tradeshows…
Grabbing the attention of your desired customer has become fragmented and overwhelming.
Where should you place your marketing money? What channel is right for your business? Should you use videos or create a podcast?
We start by analysing WHERE your target audience lives online and deliver a strategy which informs you on HOW to reach out to them.
Our focus is to help you to fit into your target audiences habitat and then identify the most authentic way for you to capture their attention and connect with them.
With exponential year on year growth, comes a natural increase in competition.
The task of retaining clients and selling more of your current services/products has become challenging and this will only increase as the aesthetics industry becomes worth £27 billion in the next few years.
If you want to dominate the market, your mission as a clinic, academy owner or device manufacturer is to maintain the attention of your existing customers by keeping them engaged in new and innovative ways. You want to be seen as a "welcome guest" and not an "annoying pest".
We will help you to create various touchpoints with your existing customers which will make upselling and cross-selling over the long term as easy as 123...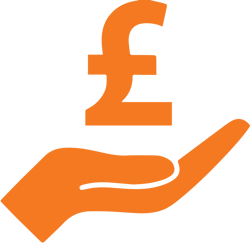 Increasing your turnover year on year is intrinsically linked to building better relationships with your existing customers and their social circle (family and friends).
Facebook groups help you to stay "front of mind" for your existing customer base and create a community of like-minded individuals who keep the conversation going about your brand.
Forums and blog posts are a think of the past- customers want to interact with their favourite brands on the channels which they are already using.
AMI will help you to develop a unique strategy to create a hive of excited and engaged customers which will ensure that you are the go-to brand in your industry and/or local area.